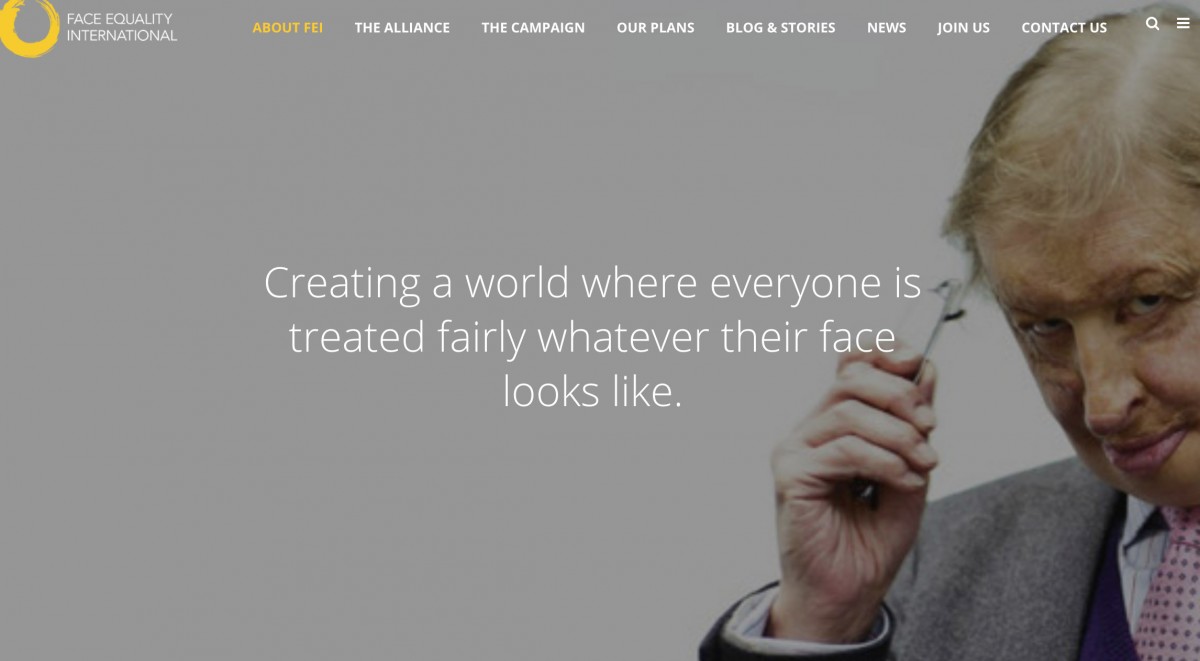 The European Cleft Organisation (ECO) is pleased to be a founder member of a new global charity which launched on 5 November. Face Equality International, (FEI) is a unique alliance of charities and non-governmental organisations (NGOs) which want to see the campaign for 'face equality' become a global movement. It will build on the success of the campaign in the UK and Taiwan so as to transform the lives of people with facial differences or disfigurements around the world.
Face Equality International is the brainchild of James Partridge, the founder and former CEO of the UK charity Changing Faces. He says that disfigurement is a neglected global human rights issue: "Wherever they live in the world, people with disfigurements — whether from cleft lip and palate, birthmarks, burns, acid violence, facial paralysis like Bell's palsy, skin conditions such as psoriasis and vitiligo or after facial cancer — have to deal with many psychological, social and economic challenges in living confident, successful lives in the 21st century"
ECO Executive Director Gareth Davies commented "Face Equality International has been a long time coming and will raise awareness globally, harnessing the energies of all of us who know that face equality is a basic human right Every day I see young people struggling to be part of their societies because of the way they look. I will never forget the bright young woman I met in Bulgaria who was living in a special needs home after years of being in care because she has a cleft — and looks different.."
Face Equality International will challenge such unfairness and discrimination by
mobilising NGOs around the world and sharing the lessons of how to advocate for face equality effectively — such as awareness-raising initiatives with teachers, culture and business people, and ripostes to everyday incidents of facial prejudice in the media.
Other founding members of Face Equality International, in addition to ECO, are
Sunshine Welfare Foundation in Taiwan, Smile Train, the Phoenix Society for Burn Survivors and FACES in the US, AboutFace in Canada, the Smile Foundation in South Africa and Changing Faces in the UK.
Further details can be found on the charity's website :  https://faceequalityinternational.org/