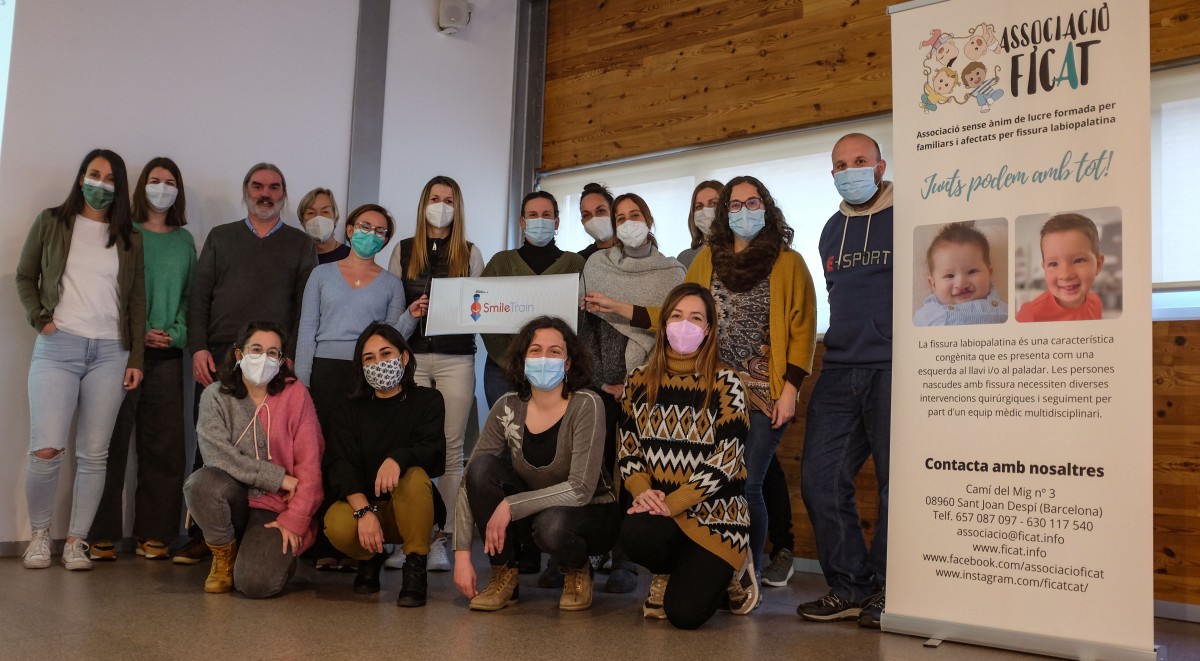 We are delighted that despite continuing restrictions with Covid 19 we were able to deliver a training programme to members of the Ficat parent's group in Barcelona in Saturday 15 January 2022.  The group of 17 was very motivated and eager to participate in the course delivered by ECO Executive Director Gareth Davies and psychologist  Prof Nichola Rumsey.  This was the first time we had run this course live, face to face – we had previously run it online with parents in Slovenia.
The one day course, funded with a grant from Smile Train,  included guidance on providing constructive support to new parents, how to develop resilience in children with clefts – and in their parents – and finally looked at ways of improving effectiveness of support groups in terms of lobbying, communications and fundraising.
Children with clefts in Barcelona do not have access to all aspects of a multidisciplinary team, in particular in the areas of speech therapy and psychology.  At the end of the day we discussed ways in which Ficat can campaign and lobby for better provision of services.  Funding is urgently needed, especially to ensure all children that need it receive speech therapy.  ECO will continue to work with, and advise,  Ficat to help all families get the support they need.