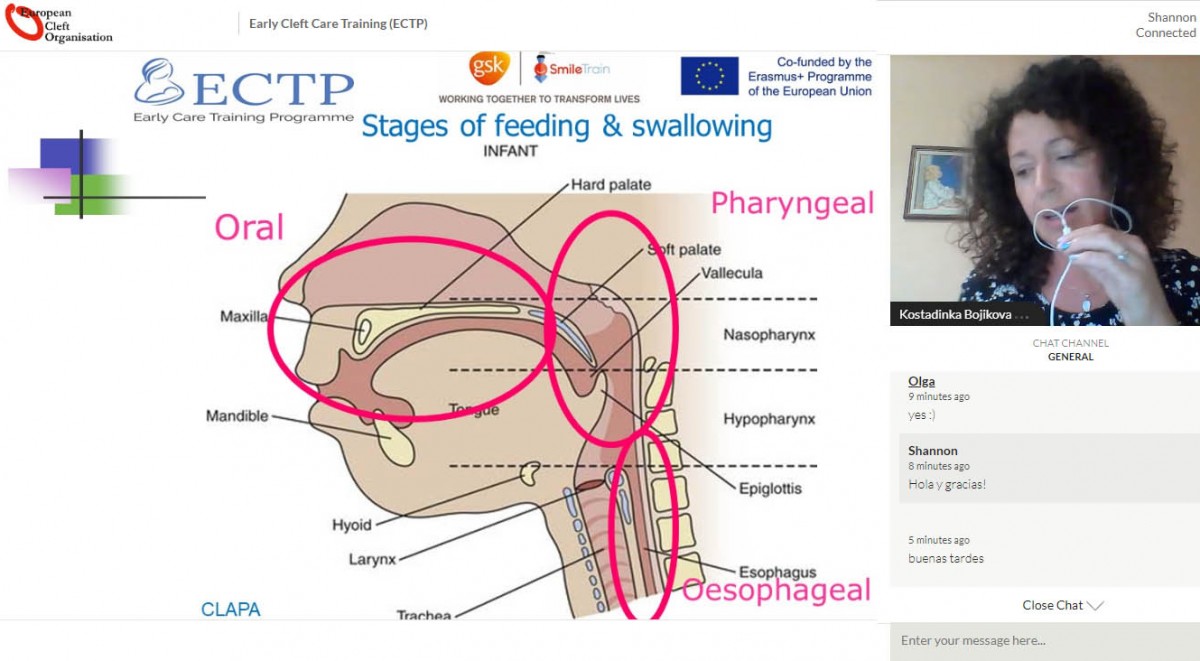 We are delighted to announce that we have just started a 5 module online specialist cleft nursing training course for nurses in Slovenia.  A total of 45 nurses joined in the first session on 7 April  and feedback has been very positive.  The training  is based around our Early Care Training Programme developed with a grant from the EU Erasmus programme in 2017 www.cleftectp.com.  We have been able to redevelop this and make it available as a live online training programme thanks to a grant from Smile Train who are keen to follow the course. We are extremly grateful to local host, Martina Drevensek, orthodontist at the University Medical Centre, Ljubljana, for taking on the local coordination and recruitment of participants.
Trainers are Gareth Davies, Executive Director of ECO, and Kostadinka Bojikova, specialist cleft nurse from Plovdiv Bulgaria.  Kostadinka, who we funded to attend specialist cleft nurse training in the UK in 2007, has been a key member of our training team over the past 10 years.
As a result of the pandemic we are moving more and more training online. It is a challenging, but necessary, switch moving from face to face to online training.  We are using  an online simultaneous interpretation platform (VoiceBoxer) to deliver the training in real time, ensuring sessions run smoothly and participants are able to fully engage.  The next sessions are on feeding infants born with clefts, impact on the family and finally a session on case histories where we hope participants will be able to bring along some of their own experiences to share with others.
We are planning further training in Slovenia in May, this time for the cleft parent support group.  We will also be conducting the nurse training online in Russian in May and June which we hope will reach a wide and enthusiastic audience.